[ CB Radio Memories Home Page ] [ A Word from Shadow7 ] [ CB Radio Frequency in Megacycles ] [ Catalog Corner ] [ CB Radio 10 Codes ] [ CB Radio Log Book ] [ CB Radio Myths ] [ Classic CB Radios ] [ Coffee Break Memories ] [ Complex 7 Story ] [ Cool Links ] [ East Coast Rangers ] [ FCC Chronicles ] [ FCC Regulations ] [ M.E.C.A. ] [ Memorable Moments ] [ Mystery CB'er ] [ Mystery CB Radio ] [ Photos of_Fellow CB'ers ] [ QSL Corner ] [ Reunions ] [ Silent Mics ] [ Shadow7 Photo Gallery ] [ Those Were The Days ] [ Skip Corner ] [ Co-Phased Antennas ]
<![if !vml]>

<![endif]>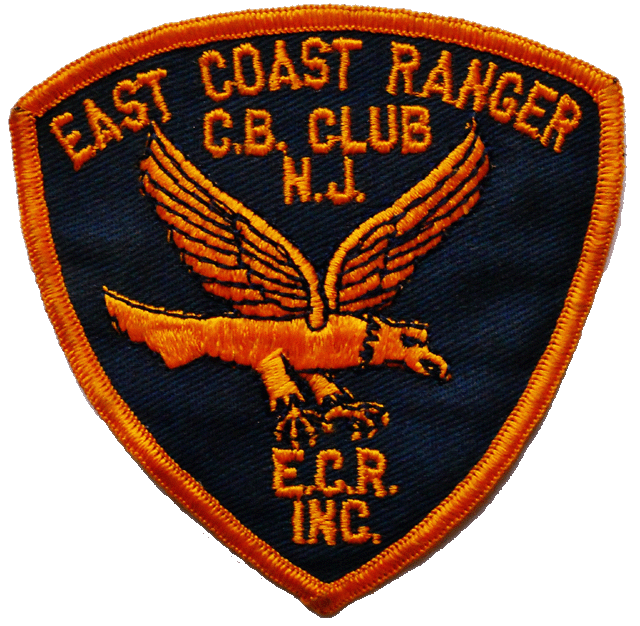 Introduction
The East Coast Rangers was an organization designed to help people in need of assistance. The organization was formed around 1970 with many people joining from CB and Ham radio. Meetings were held on a regular basis as more and more members were recruited. Bandit (AL B.) was the first president of the organization and lead all of the meetings. At first the club really had no specific purpose until members such as Elliot Ness and Shadow 7 suggested that the club should focus on helping people in emergency situations. The vote was unanimous and the club would begin assisting people as needed.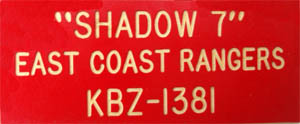 Disaster Strikes

One of the club's first mission was to help flood victims during the 1972 Tropical Storm Agnes which devastated Wilkes-Barre PA. The storm pushed the Susquehanna River to a height of nearly 41 feet above the city's levees. The downtown area was flooded with over 9 feet of water with 25,000 homes and businesses damaged or destroyed. Club members immediately began to gather food, clothing and other items for the flood victims. Club members were then dispatched to Wilkes-Barre PA to assist victims in need as they distributed all of the goods which were collected at their meeting hall.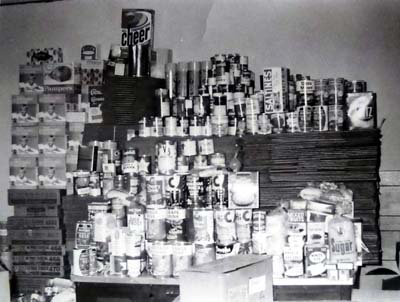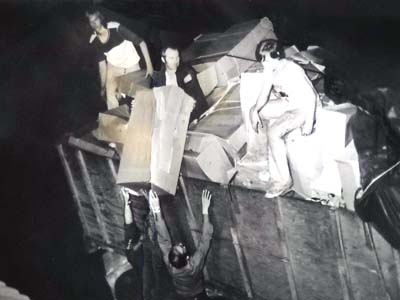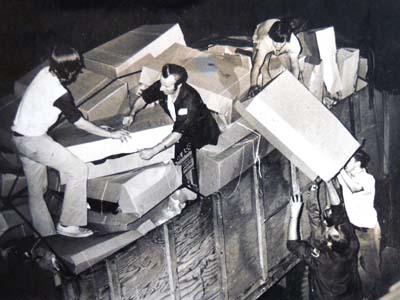 Picture 1 is the food closet. Pictures 2 & 3 are Chicken Little with Richie (Bandit's Son) and Frankenstein loading the truck with food.
Pictures 4 & 5 are the supplies which were delivered to the flood area. Picture 6 is the truck that delivered the supplies to the flood area.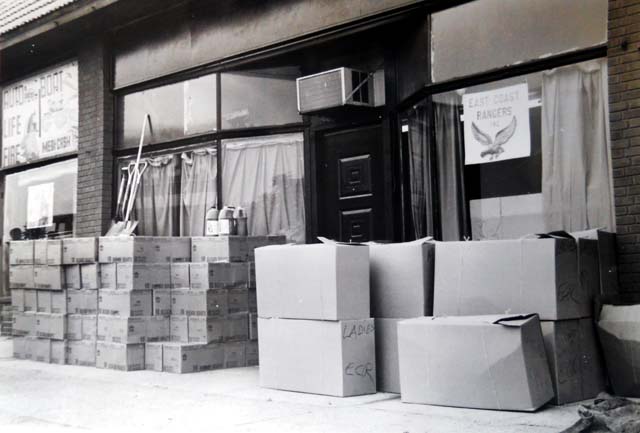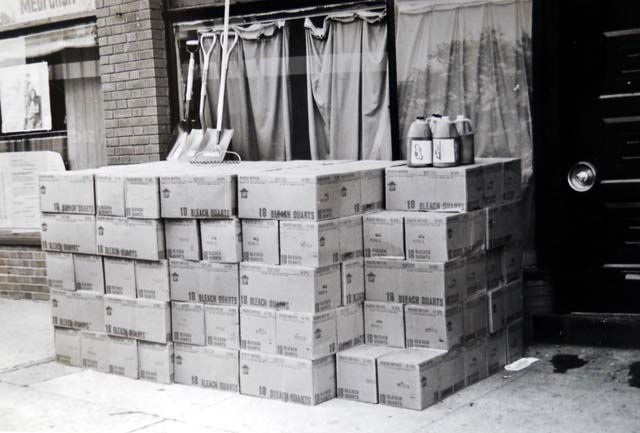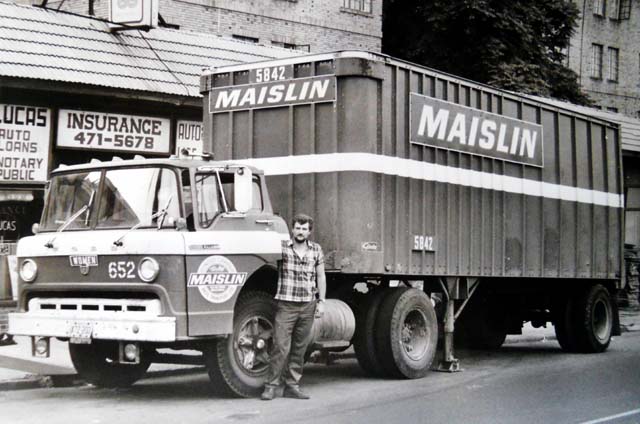 Jamboree Held in Alpine New Jersey (1970)
The East Coast Rangers sponsored a Jamboree at an auditorium in Alpine New Jersey during the spring of 1970. There was music, dancing, food, radio equipment for sale and a whole lot of fun! The jamboree had a spectacular turnout with CB'ers showing up from all parts of the New York / New Jersey metropolitan area. Below are some photos taken from this memorable event.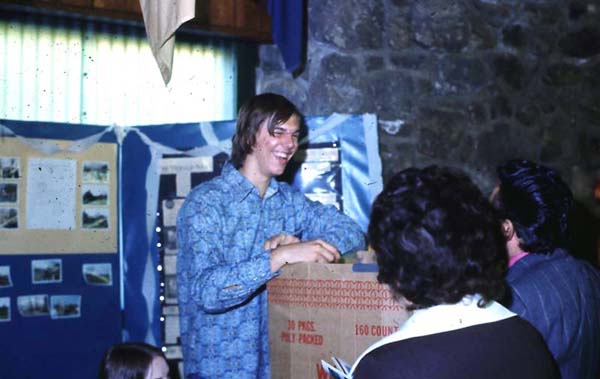 Chicken Little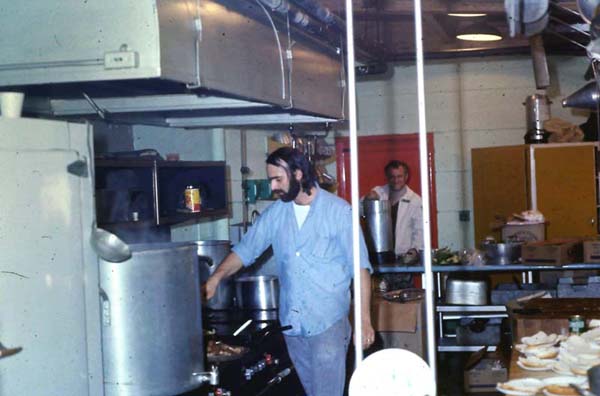 Unknown. Who is this mystery CB'er??
Please e-mail us at gary_pat@cbradiomemories.com if you know.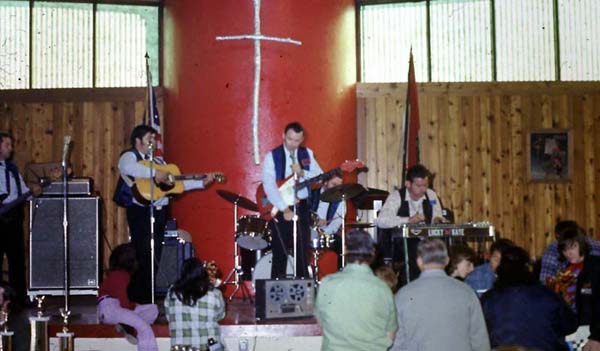 Country & Western Band named Lucky?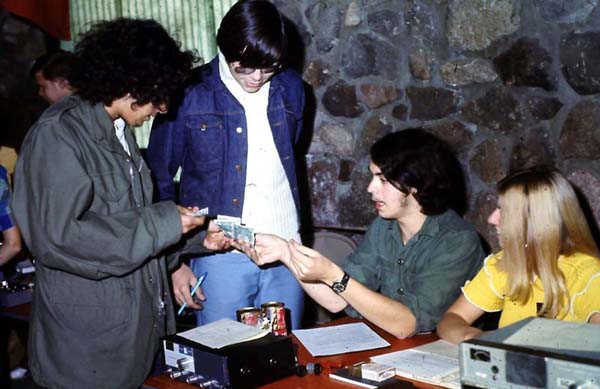 G1 and Half Pint (on right)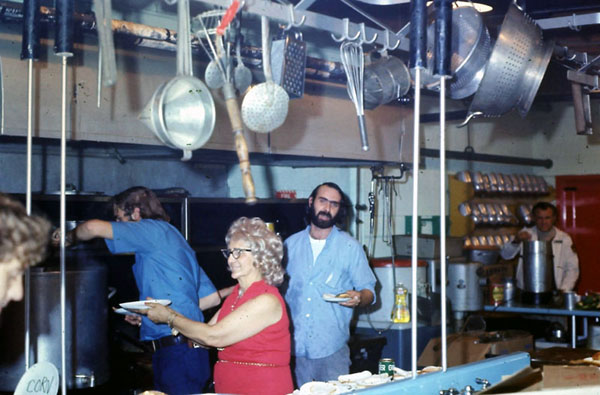 Bandit's Mother Frances and Unknown.
Who is this mystery CB'er??
Please e-mail us at gary_pat@cbradiomemories.com if you know.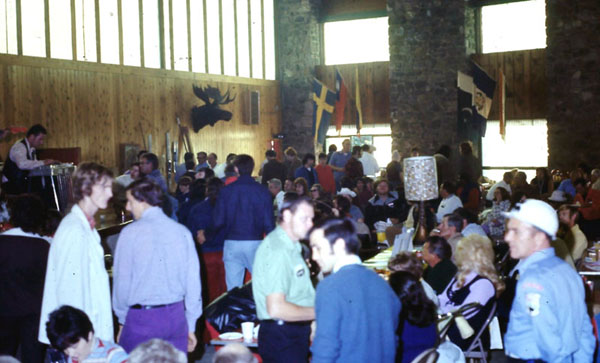 Auditorium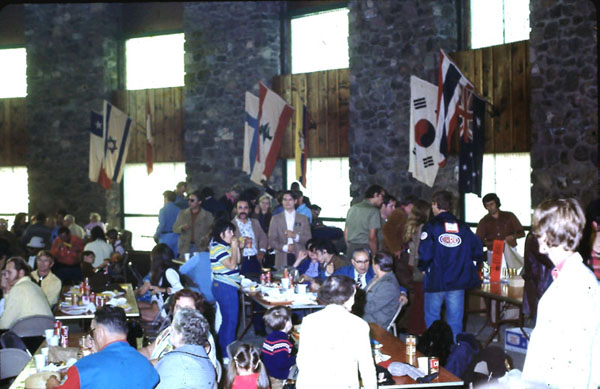 Auditorium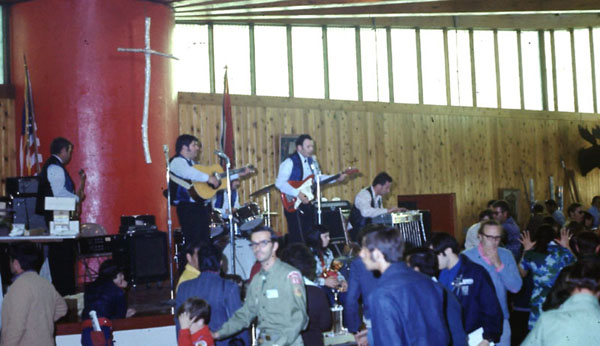 Band playing in auditorium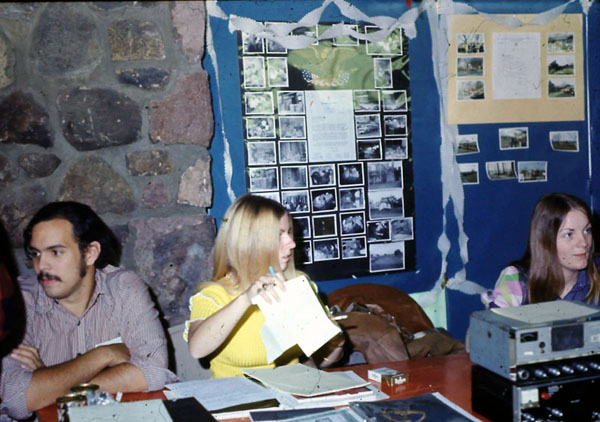 Danny, Half Pint and Goldie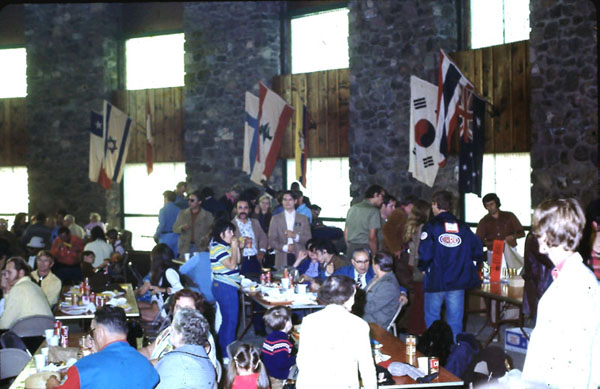 Auditorium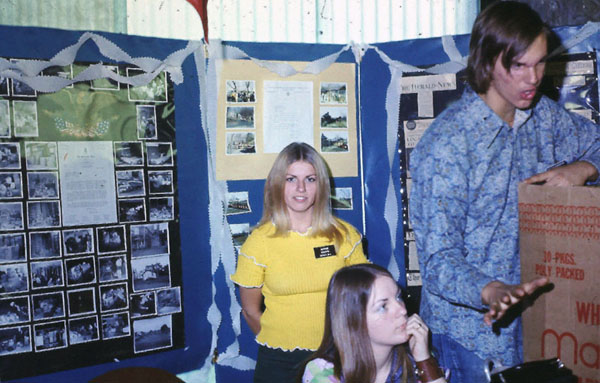 Half Pint, Goldie and Chicken Little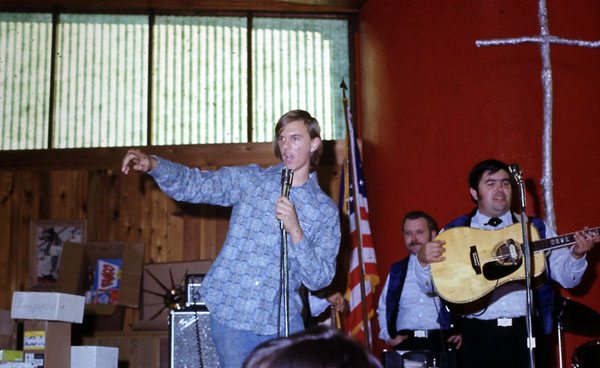 Chicken Little on stage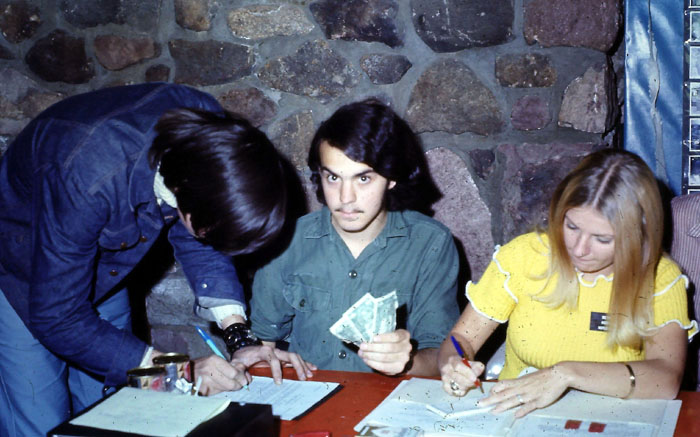 G1 and Half Pint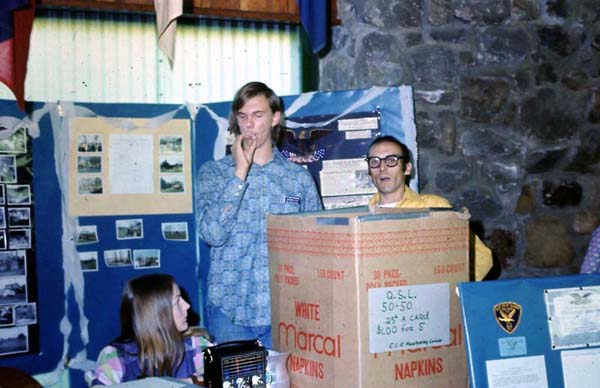 Goldie, Chicken Little and unknown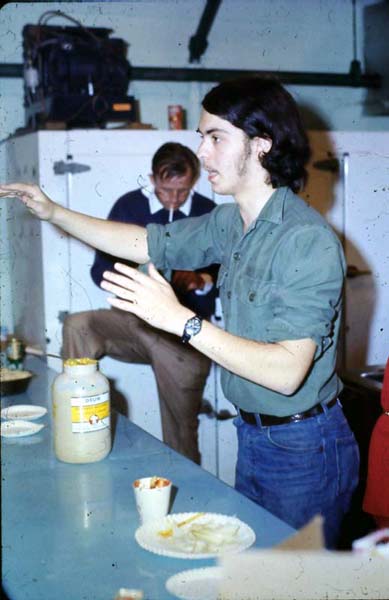 G1

Original Membership Card and Certificate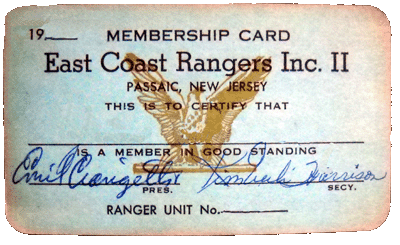 Wish to contribute? Contact us today!

Email Us At gary_pat@cbradiomemories.com
[ CB Radio Memories Home Page ] [ A Word from Shadow7 ] [ CB Radio Frequency in Megacycles ] [ Catalog Corner ] [ CB Radio 10 Codes ] [ CB Radio Log Book ] [ CB Radio Myths ] [ Classic CB Radios ] [ Coffee Break Memories ] [ Complex 7 Story ] [ Cool Links ] [ East Coast Rangers ] [ FCC Chronicles ] [ FCC Regulations ] [ M.E.C.A. ] [ Memorable Moments ] [ Mystery CB'er ] [ Mystery CB Radio ] [ Photos of_Fellow CB'ers ] [ QSL Corner ] [ Reunions ] [ Silent Mics ] [ Shadow7 Photo Gallery ] [ Those Were The Days ] [ Skip Corner ] [ Co-Phased Antennas ]